Concrete Sealants, Inc. (Print)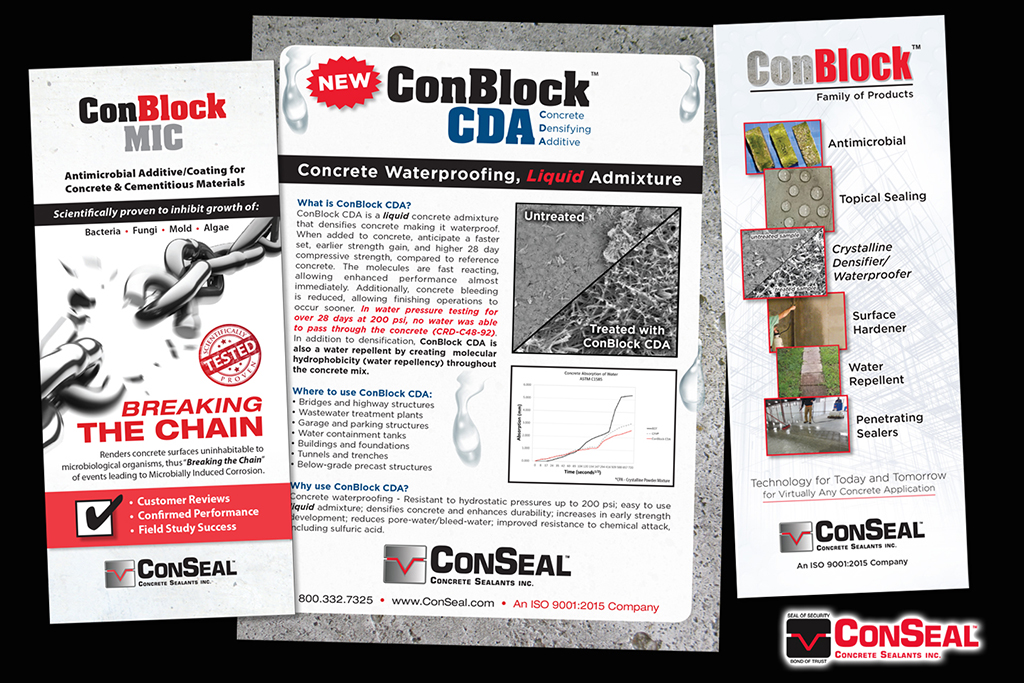 ConSeal proudly serves producers and end users with a full line of top-quality products. They are widely recognized as a first-line extruder/compounder of sealants, wraps, coatings, primers, mastics, lubricants and form release agents. They lead the sealant industry through innovation, technical expertise and customer support.
Description: Various print collateral (trifold brochures and flyers) to promote the ConSeal family of products. These were custom designed pieces. Design concept through printing and delivery.