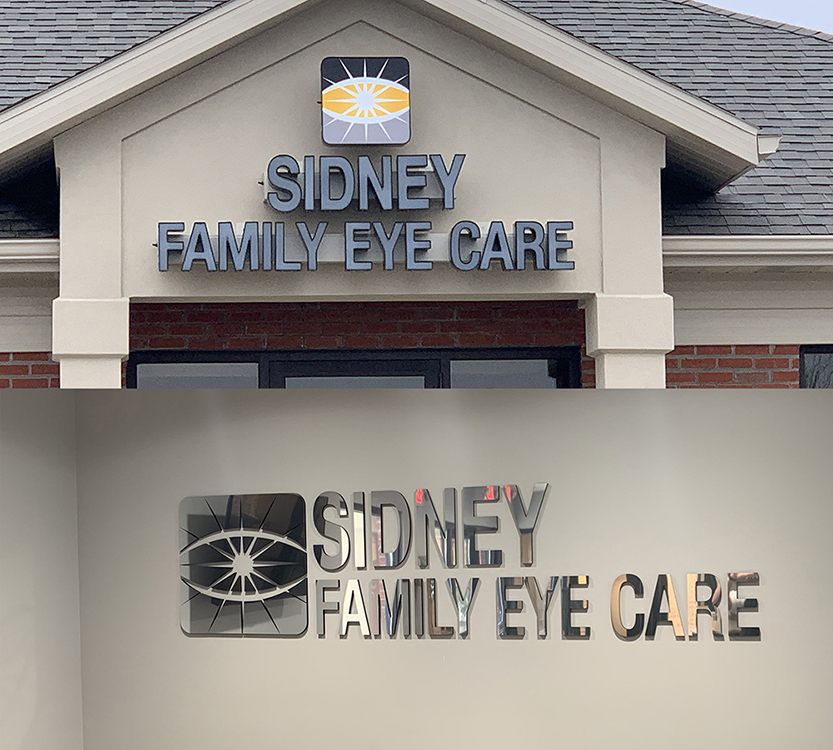 Interior/Exterior Signage
Sidney Family Eye Care is dedicated to providing each patient with the highest quality eye care in the most professional and friendly manner.
Sidney Family Eye Care – Sidney, Ohio:
Description:
Exterior: Internally-lit LED Channel letters, mounted on a painted raceway and mounted to the building.
Internal: Polished chrome-look, individually cut, 1/2" thick dimensional letters attached to the wall.