Quality Life Services Home Health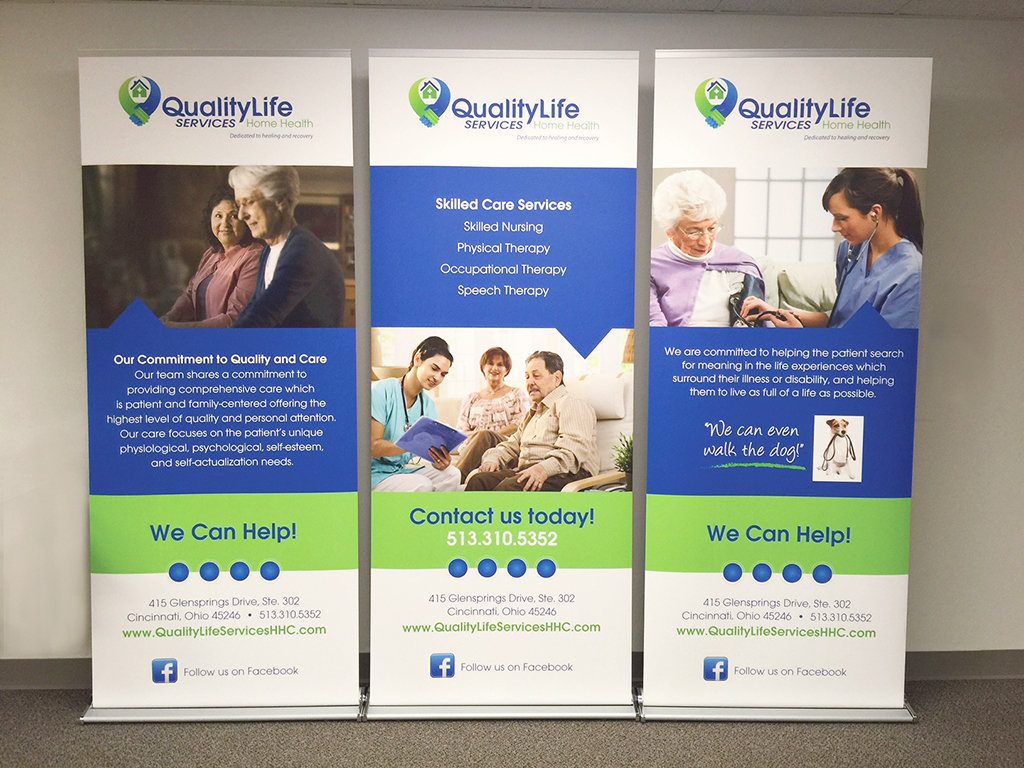 Quality Life Services is committed to helping individuals find meaning in the life experiences which surround their illness or disability, and live as full a life as possible. They provide help and support after an illness, a recent hospital or nursing home stay or when a change in condition makes caregiving more difficult.
Quality Life Services Home Health, Cincinnati, Ohio:
Description: Pull-Up Banner Stands – 34" w x 91" h – Custom designed graphics. Retractable Banner rolls up and stores in its own case. A convenient carry bag is provided. 3 side-by-side banners create a nice background for a trade show booth.